National e-Governance Plan (NeGP) Objectives: ICT enablement of government functions / operations; Business Process Re-engineering (BPR) of age-old, legacy processes; Capacity Building, Training, Deployment and 'Doorstep' Service Delivery.
Notable Assets, Statutes and Practices Built-up: NIC, SWANs, SDCs, e-Services, National Service Delivery Gateway (NSDG), State Portals (SPs) and State Service Delivery Gateways (SSDGs), RTI Act, Right of Citizens to Time-bound Delivery of Services Act.
Aim: -Reduce visits to govt. offices by citizens and time taken to complete a transaction,at nominal (affordable) cost.
-Streamline business processes, improve efficiency in operations, produce better market alignment.
Way Forward: Deploy state-of-the-art SMAC solutions – Social Media (Facebook, Google+, Twitter etc.), Mobility (SMS-based, location-based and other m-Governance platforms), Analytics (User Traffic, Volume and Value of Online Transactions etc.) and Cloud (Meghraj and its state-level clones); strengthen internet-based and physical Security (PKI, UID, Border Management, Access Control etc.)
Profile of Participant: Secretaries, Additional Secretaries, Joint Secretaries, Deputy Secretaries, Under Secretaries, Heads of Departments of the Government of Gujarat, and Autonomous Institutions affiliated to or managed by the state government.
IT Directors and Joint Directors of NIC working in or attached to the various offices of the Govt. of Gujarat.
CIOs, IT Directors or IT Heads of Central and State Public Sector Enterprises (PSEs) based out of the Gandhinagar-Ahmedabad region.
| | |
| --- | --- |
| 1800-1830 hrs | On-site Registrations |
| 1830-1835 hrs | Brief Welcome & Introduction to Conference Theme AVP, Public Sector Practice, CMR |
| 1835-1845 hrs | Formal Welcome and Inaugural Lamp Lighting Govindbhai Patel, Hon. Minister of State – Energy and Petrochemicals, Science andTechnology, Gujarat |
| 1845-1900 hrs | Keynote Address Achieving Good Governance, Enabling the Science & Technology Vision of Gujarat Govindbhai Patel, Hon. Minister of State – Energy and Petrochemicals, Science andTechnology, Gujarat |
| 1900-1915 hrs | Industry Session "Implementing Scalable, Adaptable IT Infrastructure – Dell Advantage" Raman Bountra, Public Business Leader, Dell India |
| 1915-1930 hrs | Management Consultants' Insight Session "Is the country's ICT infrastructure geared up to meet the 'Digital India' vision? Best Practices in the Design & Implementation of e-Gov solutions, m-Gov solutions and more" Partner, KPMG India |
| 1930-2010 hrs | Panel Discussion-cum-Q&AKey Themes: a)   ICT needs of Government and their alignment with the Goals of Good Governance b)  Emergence of Cloud / SDN / flexible IT infrastructure and their current / future likely impacton delivery of public services, policy formulation, strategy and operations c)    Benefit of end-to-end technology solutions delivered by an experienced partner to helpspeed up achievement of the vision of a 'Digital India' Participants: Invited Speaker Invited Speaker Raman Bountra, Public Business Leader, Dell India Avinash Ramachandra, Director-Govt. Affairs and Public Policy, Dell India Moderator: Apalak Ghosh, Lead Analyst, Emerging Technologies, CMR |
| 2010-2015 hrs | Vote of Thanks |
| 2015 hrs onwards | Networking Dinner |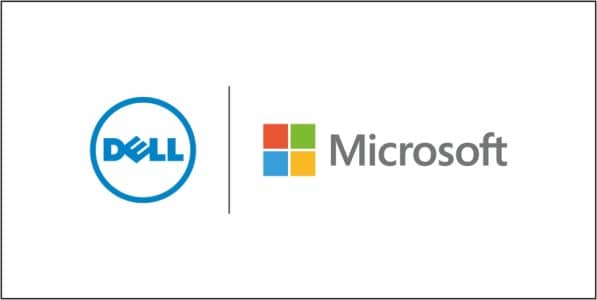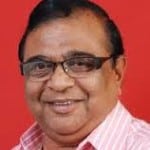 SHRI GOVINDBHAI PATEL
Hon'ble Minister of State, Energy and Petrochemicals,Science and Technology Government of Gujarat
Mr.Govindbhai Patel was appointed as the Minister of State for Energy & Petrochemicals and Science and Technology in November 2014.Prior to this Shri Patel was Minister of State for Agriculture,Water Supply and Science and Technology.He is a senior leader of the Bharatya Janata Party in Gujarat.He has been a Member of Gujarat Legislative Assembly since 2007. Currently,he is Member of Legislative Assembly representing Rajkot South constituency in the 13th Gujarat Legislative Assembly.
Shri Govindbhai Patel had a long experience in public service.He was the Chairman of Education Committee of Rajkot Municipal Corporation between 1981 to 1987,and Deputy Mayor of Rajkot City during 1991-93.The chronic water shortage faced by Rajkot City was managed so effectively under his leadership that he was called "Paniwala Neta".He had also worked as the Chairman of the Gujarat Rural Development Corporation in 1998.
Shri Govindbhai Patel is a Farmer,and has been playing important roles in development of the Farm Sector in the State.
Registration is Closed