National e-Governance Plan (NeGP) Objectives: ICT enablement of government functions / operations; Business Process Re-engineering (BPR) of age-old, legacy processes; Capacity Building, Training, Deployment and 'Doorstep' Service Delivery.
Notable Assets, Statutes and Practices Built-up: NIC, SWANs, SDCs, e-Services, National Service Delivery Gateway (NSDG), State Portals (SPs) and State Service Delivery Gateways (SSDGs), RTI Act, Right of Citizens to Time-bound Delivery of Services Act.
Aim: -Reduce visits to govt. offices by citizens and time taken to complete a transaction,at nominal (affordable) cost.
-Streamline business processes, improve efficiency in operations, produce better market alignment.
Way Forward: Deploy state-of-the-art SMAC solutions – Social Media (Facebook, Google+, Twitter etc.), Mobility (SMS-based, location-based and other m-Governance platforms), Analytics (User Traffic, Volume and Value of Online Transactions etc.) and Cloud (Meghraj and its state-level clones); strengthen internet-based and physical Security (PKI, UID, Border Management, Access Control etc.)
Profile of Participant: Secretaries, Additional Secretaries, Joint Secretaries, Deputy Secretaries, Under Secretaries, Heads of Departments of the Government of West Bengal , and Autonomous Institutions affiliated to or managed by the state government.
IT Directors and Joint Directors of NIC working in or attached to the various offices of the Govt. of West Bengal. CIOs, IT Directors or IT Heads of Central and State Public Sector Enterprises (PSEs) based out of the Kolkata.
6:00 pm-6:30 pm

On-site Registrations

6:30 pm-6:35 pm

Introduction to Conference Theme

• Vishaal Bhatnagar, AVP, CMR Brief Welcome (Chief Guest and Delegates) • Rajat Ganguly, Geo Head – Eastern Region, Dell India

6:35 pm-6:40 pm

Inaugural Lamp Lighting

6:40 pm-7:00 pm

Keynote Address

Achieving Good Governance, Enabling the IT Vision of West Bengal • Shri Upender Jit Singh, Managing Director, WEBEL

7:00 pm-7:15 pm

Industry Session

"Implementing Scalable, Adaptable IT Infrastructure – Dell Advantage" • Raman Bountra, Public Business Leader, Dell India

7:15 pm-7:30 pm

Consultant Insights on e-Gov Best Practices

Is the country's ICT infrastructure geared up to meet the 'Digital India' and 'Make in India' visions? Debopam Raha, Technical Director, IGS, KPMG India

7:30 pm-7:45 pm

Consultant Insights on e-Gov Best Practices

Best Practices in Design & Implementation of e-Gov solutions, m-Gov solutions and more  

7:45 pm-8:10 pm

Panel Discussion-cum-Q&A Session

a) Major techniques/solutions being evaluated and deployed to improve government functioning, achieve the goals of good governance, strengthen innovation, expand the contribution of IT, ESDM and Telecoms in the state's GDP: BPR, Virtualisation, Cloud, Data Centre, Mobility, Security and more… b) Game-changing Information and Communication Technologies (ICTs) to: i) drive increased efficiency in operations, ii) expand addressable markets for public goods/PSE products and services, and iii) have a positive impact on quality of service delivery (G2C, G2B, G2G, CORE PDS, RSBY etc.) c) Benefits of end-to-end technology solutions delivered by an experienced vendor/supplier

Chairperson: Shri Parwez Ahmed Siddiqui, IAS, Director – Pensions, PF and Group Insurance-cum-Secretary, Deptt. of Finance Govt. of West Bengal

Participants:

• Shri Upender Jit Singh, Managing Director, WEBEL • Shri Moti-ur Rahman, Technical Director, NIC, West Bengal • Debopam Raha, Technical Director, IGS, KPMG India • Raman Bountra, Public Business Leader, Dell India • Anuj Joshi, Geo Lead – Enterprise Solutions, Dell India Moderator: Apalak Ghosh, Lead Analyst, Emerging Technologies and Sr. Manager, InfoTech and Channels Practices, CMR

8:10 pm-8:15 pm

Vote of Thanks

8:15 pm onwards

Networking Dinner
Note: Date, Venue and Agenda subject to change, to meet the desired objectives of the forum sponsors and attendees.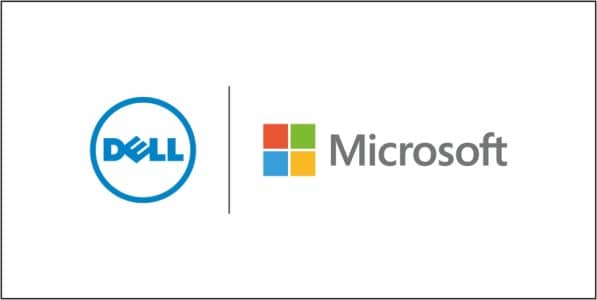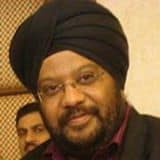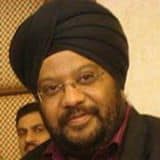 • Upender Jit Singh, Managing Director, WBEIDC and Chairman, Webel Group of Companies
» BE in Electronics & Communication and MBA in Marketing Management.
» 23 Years of vast experience in various IT MNC's like EMC, Hewlett Packard, JUNIPER Networks and Oracle.
» Mr. Singh's skills dominated the core areas of Telecom, Defence, Public Sector, Government and Private Sector also. He is a skilled negotiator with diverse experience and focused on winning profitable business deals.
It has been about three months that he began his journey as the Managing Director of West Bengal Electronics Industry Development Corporation Ltd. (WBEIDC), the nodal agency of West Bengal Government in the sectors of IT, ITeS and Electronics.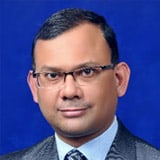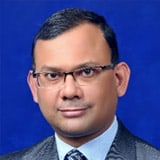 • Debopam Raha, Technical Director, IGS, KPMG India
Debopam has more than 18 years of industry experience in a career spanning across India and USA. Debopam has led large government and  corporate transformational assignments involving IT Strategy, Digital Transformation, Program Management, Enterprise Architecture, System Implementation. Currently Debopam is involved in conceptualizing with various state governments on Digital Transformation initiatives across Education, Healthcare, Infrastructure, Tourism. Some of the notable projects he has been involved are World Bank Funded initiative on Social Sector and Agricultural Reforms through technology interventions – agricultural competitiveness, beneficiary management, DFID led project on a Knowledge Management Strategy and Systems for Transportation and Logistics need for developing nations, Cloud Based Rollout of Student Management System, Consultancy around Tourism Investment opportunities and conducting road shows for the state government. In corporate sector he has worked with some of the leading clients in Telecommunications, Education, Pharmaceuticals, Airline industry in various areas like BPM, Revenue Management, Portals, ERP, Resource Optimization, Demand Forecasting algorithms. Debopam is currently working as Technical Director for e-Governance Practice in KPMG Government Advisory Services. His earlier experience were with PwC India, Unisys Corporation (USA), Health Products Research (USA). He completed his B.Tech. from IIT Kharagpur and Masters Degree from University of Minnesota, USA. He is TOGAF Certified Enterprise Architect and member of OpenGroup. He has been a public speaker in several CII and ICC events
• Shri Parwez Ahmed Siddiqui, IAS, Director – Pensions, PF and Group Insurance-cum-Secretary, Deptt. of Finance Govt. of West Bengal
Parwez Ahmad Siddiqui is a member of Indian Administrative Service (IAS) and belongs to the 1999 batch of the West Bengal cadre. In 2013-14 Mr. Siddiqui served as Managing Director of West Bengal Small Industries Development Corporation Ltd. He has also served as Chief Executive Officer of Haldia Development Authority, District Magistrate of Murshidabad and Purba Medinipur districts.
Currently, Mr. Siddiqui serves as Director – Pensions, Provident Fund and Group Insurance, West Bengal and Secretary to the State Government.
Mr. Siddiqui writes his personal blog at http://parwezsiddiqui.blogspot.in/.
Vishaal Bhatnagar, AVP, Public Sector Practice, CMR
Rajat Ganguly, Geo Head – Eastern Region, Dell India
Shri Moti-ur Rahman, Technical Director, NIC, West Bengal
Raman Bountra, Public Business Leader, Dell India
Anuj Joshi, Geo Lead – Enterprise Solutions, Dell India
Apalak Ghosh, Lead Analyst, Emerging Technologies and Sr. Manager, InfoTech and Channels Practices, CMR
Registration is closed