The Future of eCommerce: The Present Reality and Future Transformation
E-commerce in India is thriving, thanks to a booming online retail industry that defies slow economic growth and spiraling inflation. The Indian e-commerce industry has been growing at a staggering growth rate of 88%. The trend, when analyzed over the years, shows that the e-commerce industry faced barriers, had a five-year-long dip and finally showed a positive growth rate by overcoming the drawbacks.
Between 2000 and 2005:
 The first wave of E-Commerce in India was characterized by a small online shopping user base, low internet penetration, slow internet speed, low consumer acceptance of online shopping and inadequate logistics infrastructure. Thereafter, the IT downturn in 2000 led to the collapse of more than 1,000 E-Commerce businesses in India. Following this, there was muted activity in the space in India between 2000 and 2005.
Between 2005 and 2010:
 There were basically two major transitions that took place that aided in the build of E-Commerce story in India. They were:
Online Travel: The entry of Low Cost Carriers (LCCs) in the Indian aviation sector in 2005 marked the beginning of the second wave of e-Commerce in India.
Online Retail: The growth of online retail was partly driven by changing urban consumer lifestyle and the need for convenience of shopping at home.
 Present Scenario:
 The current structure of online retail market can be broadly divided into two parts:
Category focused players or Vertical Players
Multi category players or Horizontal Players
While the vertical players focused on penetrating a single category deeply to offer huge variety and range of products, horizontal players offered wide range of categories to the consumers making it a one stop online shop for them. The current trend is that either most of the single category players are getting acquired by multi-category players or the single category players have started added multiple categories to their own business thus converting into Multi-category players.
Role of Analytics in E-commerce:
With the advent of secure payment gateways, browsing speeds and availability of multiple form factors available in the markets, the process of online buying has become simpler over the years. Even now, the change in customer landscape, their buying habits, and trust over communities to rely over each other's feedback is changing at a fast pace and that has brought newer ways to make one's presence. And to respond to that, E-commerce players have evolved significantly in their decision making over time. The primary job of E-commerce industry is to make user experience on their website delightful. Other than that they are simply a platform between sellers and buyers. With such focus on user experience, analytics itself becomes a product instead of just being business enabler. Some of the critical factors which makes analytics a very important tool for E-commerce organizations are:
Revenue Maximization: The most successful of the e-commerce businesses understand the importance of assigning adequate resources and using optimized tools to target and acquire profitable customers.
Customer Service & Strategic Planning:  Using the techniques available in analytics, trends are discovered into customers' behaviors that result into actionable insights that the company can leverage using its support functions.
Inventory Management: Data Analytics have evolved to a level where technology can be integrated with statistics to create inventory management systems that are able to predict demands. Advanced analytics can create predictions based on available parameters like no. of customers, mean age of customers, expected events, traffic data, and purchase data.
The journey of e-commerce in the future is promising. However, to stand the test of time, companies need a mixed-approach implementation that is influenced by globally tested strategies, along with local elements. It might have failed in the past decade but this time around, it is here to stay and grow more speedily than ever.
Topics of Discussion
What do retailers predict for the growth of e-commerce?
What are the opportunities for growth?
How can closer collaboration with the entire eco-system improve the bottom line?
What are the challenges of integrating IT systems?
How are online habits of shoppers changing?
A Must attend event for  CAOs, BA/BI Heads, CMO, Marketing Heads and other analytics/marketing key person from ecommerce vertical.
| | |
| --- | --- |
| 7:00 PM | Onsite registration with networking Tea/Coffee |
| 7:15 PM | Welcome Address |
| | Apalak Ghosh, Principal Consultant, Emerging Technologies Research, CMR |
| 7:30 PM | The bricks behind the clicks – Add Predictive Intelligence to your Business |
| | Roundtable Discussion: All Invited Delegates, Industry experts & Market analysts |
| 8:30 PM | Vote of Thanks |
| | Kaushik Raghunandan, Customer and Operational Analytics Leader, IBM India / South Asia |
| 8:45 PM | Networking Cocktails and Dinner |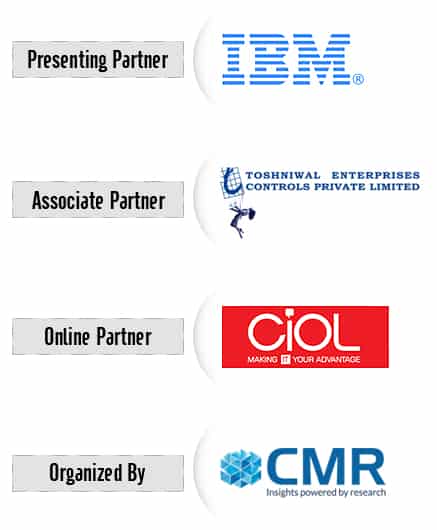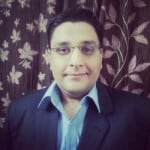 Kaushik Raghunandan
Customer and Operational Analytics Leader, IBM India / South Asia
Kaushik Raghunandan is IBM's Customer Analytics and Operational Analytics leader in its India / South Asia region. Based in Mumbai, Kaushik's role is to accelerate client transformation through analytics to deliver a sustained competitive advantage. He teams with clients in applying analytics to prescriptively drive the behavior and interactions of their people, business processes, and systems of engagement. Kaushik joined IBM in 2008 as part of its acquisition of Cognos. From 2007 to 2013 he was part of the IBM Technical Sales and Architecture team for Analytics and was engaged in transformational engagements with customers in various industry verticals, including IT / BPO, Retail, Banking and Insurance, Telecom and Manufacturing. In 2013 he assumed his previous role leading the Predictive and Business intelligence business for IBM in India / South Asia Prior to IBM, Kaushik held various engineering and pre sales roles in the technology products as well as services industry.
---

Apalak Ghosh
Principal Consultant, Emerging Technologies Research, InfoTech Practice, CMR
Apalak is a lead analyst with CMR's software and IT services research practice, based out of Gurgaon (near New Delhi). In this role, Apalak is responsible for overseeing development of reports, carrying out in-depth market assessments and forecasts on new and emerging technologies like Cloud Computing, Virtualization, Green IT, DataCenter adoption amongst others. Apalak has led new research initiatives to study adoption of Cloud Computing and Virtualization amongst Indian enterprises. He is frequently quoted in the media on the subject of Cloud Computing and DataCenters on popular TV channels such as NDTV and in leading business publications such as The Economic Times and The Hindu Businessline. He also writes a blog on the theme of Green IT/Virtualization/Cloud Computing. In this capacity he carries forward his rich experience as Manager, Software and Services Research and Consulting Practice, IDC India. Prior to his current role, Apalak has worked with TNS India as a research analyst for two years, before which he was with TransAsia Solution Seekers, Indonesia as a consultant for a year. His experience spans across key research areas such as brand tracking, product / concept testing, quantitative and qualitative research, and consulting. He has a rich exposure to research techniques such as face-to-face and telephonic interviews, profiling and discussions with stakeholders across diverse industry verticals such as IT and Telecom, Consumer Packaged Goods and Automotive. Apalak completed his Master's program in Business Administration from the ICFAIBusinessSchool, Bangalore, specialising in Marketing. Apalak also holds a Bachelor's degree in Computer Engineering from the Birla Institute of Technology (BIT), Ranchi capital of the eastern Indian state of Jharkhand.
Registration is Closed