At the beginning of this year, PCQuest and CIOL decided to re-focus their activities towards helping organizations understand how to leverage the hottest trend of the decade–digital transformation. As a result, over the months we've regularly conducted various successful programs, CIO surveys, case studies, etc. to help India Inc. understand how digital transformation better.The Digital Leaders' Forum is a continuation of our initiative and aims to address one of the most crucial piece of digital transformation-information capturing and management.
What is Digital Leaders' Forum? 
The Digital Leaders' Forum will bring together IT decision makers of leading Indian enterprises and government to discuss and deliberate how to capture and leverage information in the enterprise.The forum will bring together key government leadership, CIOs of leading Indian enterprises, and international speakers to provide insights on how to move forward on the digital journey.The event will provide strategic insights, live demos, case studies, and a panel discussion by experts on digital transformation.
Importance of Information Capturing and Management 
Information is the lifeblood of any organization, which enables employees to make intelligent, data-driven decisions. Unfortunately, most of the time, the crucial information required for decision making doesn't reach where needed on time, even though it already exists somewhere in the organization. This is due to lack of a holistic information capturing and management strategy.Therefore, the key to make Digital India from a dream that it is today, into reality is to capture this information and make it available to the right person at the right time.
Key Takeaways of the Conference
Organizations are still struggling to derive value from information at a global level. The Digital Leaders' Forum aims to help key IT decision makers of Indian organizations and government understand how to realize the following key benefits of information management:
Understand the importance of information capturing and management for your organization
Learn how to provide access to critical business information at the right time to the right people
Share information quickly with customers, suppliers and other stakeholders
Create business value from information
Manage costs of storing and securing information
Understand the Technologies and tools available to address this issue
Don't miss the golden opportunity to interact with industry leaders and learn to leverage the hottest trend of the decade for your organization!
| | |
| --- | --- |
| Time | Session |
| 19:00 – 19:15 | Onsite registration over High-Tea |
| 19:15 – 19:25 | Welcome Address & Introduction Vivek Naidu, VP-Information Management, Kodak Alaris India |
| 19:25 – 19:45 | Chief Guest Address Dr. Dinesh Tyagi, IAS, CEO, CSC eGov Services India Ltd. |
| 19:45 – 20:00 | Unlocking the Power of Data Cassio Vaquero, Regional Director – Information Management, Kodak Alaris APAC |
| 20:00 – 20:15 | IT Strategies to support Business Growth Michael Andrade, EVP-Business Head Agriculture, HDFC Bank |
| 20:15-20:45 | Panel Discussion: Digital Transformation-How India Inc. should do it? J.M Baisakh, Director-IT, Information Cell, Parliament Committee Anuj Khurana, President, CBSL Dinesh Poduval, President, Centillion Solutions & Services Michael Andrade, EVP-Business Head Agriculture, HDFC Bank Vivek Naidu, VP-Information Management, Kodak Alaris India Moderated by: Anil Chopra, Editor – PCQuest & CIOL |
| 20:45 – 21:00 | Networking Break |
| 21:00 – 21:20 | Solutions Showcase over Cocktails |
| 21:20 Onwards | Networking Dinner |
Knowledge Partner:

About the Information Management Division of Kodak Alaris
Kodak Alaris
 is a new company driven by the simple belief that "we can always find a better way." Our Information Management division helps organizations capture content from digital and paper sources, extract insights, and deliver the right information to the right place at the right time for better outcomes. Our portfolio includes document scanners, a global service and support team, and software and solutions that capture and intelligently manage information.  For small offices and large-scale organizations, we provide new ways to automate processes, improve customer interactions and make smarter business decisions.   To learn more, please visit
www.kodakalaris.com/go/IMnews
.  Follow us on Twitter at
twitter.com/kodakdi
and
@KodakIM_APAC
and visit our blog
informationdynamix.com
.   © 2015 Kodak Alaris Inc.   The Kodak trademark and trade dress are used under license from Eastman Kodak Company.  
Implementation Partner: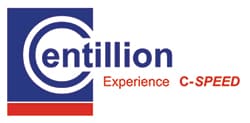 Centillion aims to provide rich, comprehensive functionality to enterprises at large to ensure completeness in document management solutions .Our Digitization process provides a web-based platform that is used for orchestrating diverse business process workflows that span multiple locations across cross-functional teams and encompasses imaging, document management, audit, and robust exception management. Centillion has a strategic partnership with Kodak Alaris, and we represent Kodak Alaris India as their implementation partner for their entire range of document scanners and software solutions.   Centillion is committed to enabling clients realize the greatest value from their digitization initiatives. The intelligence and experience gained over the years as India's major technology & fulfillment solution provider helps us in providing clients end-to-end business processes automation, workflow optimization, and streamlining of processes through information capture. Centillion operates across imaging and digitization, software and fulfillment services and audit and assurance services for more than 200 customers in India.  Our technology platforms and software applications are an integral part of our delivery model for all our services, and have contributed toward optimizing the way our clients run their businesses.   To learn more, please visit us at 
www.centillioncosmos.com

Dr. Dinesh Tyagi,
Chief Executive Officer, CSC e-Governance Services India Ltd.
Dr. Dinesh Tyagi is Chief Executive Officer (CEO) of CSC e-GOVERNANCE SERVICES INDIA LIMITED (a SPV promoted by Department of Electronics & Information Technology). Previously, he has worked as Chief Executive Officer (CSC Scheme) with Infrastructure Leasing and Financial Services Limited. Dr. Dinesh Tyagi belongs to Indian Administrative Services, 1981 of Manipur-Tripura Cadre. He worked in the Tripura State in various capacities as Secretary Education and Principal Secretary Finance. He has also worked as Director in the Banking Division, Ministry of Finance. He was Custodian of Special Court, 1992 (Harshad Mehta Scam) in the Finance Ministry. He has been Director on the Board of Syndicate Bank, United Bank of India and Indian Bank. He has also been director on the Board of Financial Institutions such as Small Industries Development Bank of India.
---

J.M. Baisakh,,
Director and CPIO, Lok Sabha Secretariat (Parliament of India)
Dr. Dinesh Tyagi is Chief Executive Officer (CEO) of CSC e-GOVERNANCE SERVICES INDIA LIMITED (a SPV promoted by Department of Electronics & Information Technology). Mr. Baisakh has over 25 years experience in parliamentary procedure and practice dealing with transactions undertaken in the House. Associated with following parliamentary standing committees including Joint Parliamentary Committee that looked into Allocation and Pricing of Telecom Licenses and Spectrum: Public Accounts Committee, Standing Committee on Energy, Standing Committee on Railways, Standing Committee on MPLADS, Standing Committee on Information Technology (Looking at present) Apart from the above, he also have the experience of working in Table Office that looks after the transactions of the House, dealt with Parliamentary Questions Division and also is the Central Public Information Officer of the Lok Sabha Secretariat dealing with RTI Matters.
---

Michael Andrade, Executive Vice President -Business Head Agriculture, HDFC Bank. India
Michael Andrade is the Business Head for Agriculture, Commodities, Agri Supply Chain Business and Rural Financial Inclusion. He brings with him 27 years of banking experience including Branch Banking, Banking operations, Trade Finance, Corporate Finance, Co-operatives and Agricultural Finance. He has been with HDFC Bank since 1997 and in Agri–Rural business since 2001. HDFC Bank has one of the fastest growing Agri business in the Country . He has pioneered and developed the Agri-Value chain financing model for small holder farms.He is also a member of the Steering Committee at Agri-Fin, World Bank Group Washington DC and a member on the CII– Committee for Food Processing , in Delhi an industry body supporting the Ministry of Food processing. Considered a thought leader in this segment he is a regular speaker at Workshops, Conferences and Academic Institutions in India and abroad and is also a Resource Person for the College of Agricultural Banking of the Central Bank ( The Reserve Bank of India ) and the World BankHe holds Bachelor's Degree in Science and a Masters in Finance from the Mumbai University. Prior to HDFC Bank he worked with the Mumbai branches of Abu Dhabi Commercial Bank and Barclays Bank. He is currently based at the HDFC Bank's Head Quarters in Mumbai, India.
---
Cassio Vaquero,
Regional Director, Asia Pacific and Latin America, Information Management, Kodak Alaris
Cássio Vaquero is the Regional Director of Kodak Alaris' Information Management (IM) business for the Asia-Pacific and Latin America Regions — which includes document scanners, software, technical service, and information management services.Cássio is responsible for overseeing the Asia-Pacific and Latin America operations. His focus is to drive deeper interactions with customers and partners, delivering Kodak Alaris' document capture and information management solutions across key sectors such as government, banking, and financial services.During his 15-year career with the company, Cássio has held several demanding marketing and sales positions. Previously, Cássio was Director of Kodak Alaris' Information Management (IM) business in the Latin America Region. His responsibilities included sales, service, marketing, and business operations.From 2000 to 2006, Cássio held positions in the Document Imaging (DI) organization as a Product Marketing Manager, Regional Specialist, Marketing Coordinator, Account Manager, and Sales Trainee.Prior to joining Kodak, Cássio was a programmer trainee in SERPRO's Federal Data Processing Department and a manager at Arete Consulting and Human Resources.Cássio earned a Bachelor of Science Degree in Computer Science from PUC-SP(Pontifícia Universida de Católica de São Paulo).
---

Vivek Naidu,
Vice President, Information Management, Kodak Alaris India Private Limited
Vivek Naidu is the Vice President of the Information Management Scanning Solutions business for Kodak Alaris in India.Vivek has been associated with the Indian IT industry for over 27 years, with experience in Systems Integration, Business Development and Program Management. He was involved in setting up Tax Information Exchange System of India (TINXSYS) for Finance Ministry during 2005 to 2006, and was closely associated with implementation of Enterprise Document Management System (2006 to 2009) in LIC – the largest implementation of DMS in the world, which incidentally depended on large-scale use of Kodak production Scanners.
---

Dinesh Poduval, Head Learning Services- Indecomm Global Services and President-Centillion Solutions & Services
Dinesh Poduval is the president of Centillion Solutions & Services and Head of Learning Services at Indecomm Global Services. He has over 15 years of experience, 13 years of which has been in Outsourcing & Process Consulting.Dinesh has spent considerable number of years with organizations like Deloitte Consulting, HSBC Bank & Intelenet Global Services (Serco).Dinesh has handled large scale processing operations employing more than 6000 employees across multiple countries & offices. He has been instrumental in setting up large scale processing shops for various international and domestic banks, and also for companies in the Telecom, Insurance, and Healthcare sector.He was the National Councilor for IIMM (Indian Institute of Material Management), and has spoken to large gatherings on how to move from Contract to Commerce.
---

Anil Chopra,
Editor–PCQuest and CIOL and Head –CyberMedia Labs
Anil works for CyberMedia and heads editorial operations for PCQuest, CIOL.com, and CyberMedia Labs.An engineer and MBA by training, Anil has over 19 years of experience in the media industry.Anil has a passion for technology and loves explaining it to a wide variety of audience across all popular content channels, be it print, online, digital, video, social media, or events. He regularly writes about the latest enterprise IT products, technologies and trends and their business relevance. He also has ample experience in benchmarking and testing a wide variety of IT products and services.A seasoned speaker, Anil has delivered presentations at various prestigious CIO forums and moderated panel discussions on a wide range of topics relevant for IT decision makers across SMBs and large enterprises.Anil has a knack for spotting the latest technology trends and has conducting dozens of market surveys and studies on technology adoption, IT buying patterns and technology implementations across enterprises in India.
Registration is Closed