National e-Governance Plan (NeGP) Objectives: ICT enablement of government functions / operations; Business Process Re-engineering (BPR) of age-old, legacy processes; Capacity Building, Training, Deployment and 'Doorstep' Service Delivery.
Notable Assets, Statutes and Practices Built-up: NIC, SWANs, SDCs, e-Services, National Service Delivery Gateway (NSDG), State Portals (SPs) and State Service Delivery Gateways (SSDGs), RTI Act, Right of Citizens to Time-bound Delivery of Services Act.
Aim:
-Reduce visits to govt. offices by citizens and time taken to complete a transaction,at nominal (affordable) cost.
-Streamline business processes, improve efficiency in operations, produce better market alignment.
Way Forward: Deploy state-of-the-art SMAC solutions – Social Media (Facebook, Google+, Twitter etc.), Mobility (SMS-based, location-based and other m-Governance platforms), Analytics (User Traffic, Volume and Value of Online Transactions etc.) and Cloud (Meghraj and its state-level clones); strengthen internet-based and physical Security (PKI, UID, Border Management, Access Control etc.)
Profile of Participant:
Secretaries, Additional Secretaries, Joint Secretaries, Deputy Secretaries, Under Secretaries, Heads of Departments of the Government of Punjab and Haryana and Autonomous Institutions affiliated to or managed by the state government.
IT Directors and Joint Directors of NIC working in or attached to the various offices of the Govt. of Punjab and Haryana. CIOs, IT Directors or IT Heads of Central and State Public Sector Enterprises (PSEs) based out of Chandigarh region.
6:00 pm-6:30 pm

On-site Registrations

6:30 pm-6:35 pm

Introduction to Conference Theme Manish Sharma, General Manager, CMR

Brief Welcome Ajay Kaul, Director General, Geo – Northern Region, Dell India

6:35 pm-6:45 pm

Inaugural Lamp Lighting

6:45 pm-7:00 pm

Keynote Address by Special Invitee

Achieving Good Governance and 'Smart City' Vision of Haryana through adoption of suitable IT solutions Dr. Raja Sekhar Vundru, IAS (Haryana, 1990), Deputy Director General, UIDAI, DeiTY

7:00 pm-7:15 pm

Industry Session

"Implementing Scalable, Adaptable IT Infrastructure – Dell Advantage" Anuj Joshi, Regional Manager, Enterprise Solutions, Dell India

7:15 pm-7:40 pm

Consultant Insights on e-Gov Best Practices

Is the country's ICT infrastructure geared up to meet the 'Digital India' and 'Make in India' visions? Nimish Pant, Associate Director,  KPMG India

7:40 pm-8:20 pm

Panel Discussion-cum-Q&A Session (as per details appended)

Participants: Ghan Shyam Bansal, Dy. Director General and SIO, Haryana* Navneet Kukreja, Dy. Director General and SIO, Punjab* Rajnish Malhotra, Head-SeMT, Punjab* Nimish Pant, Associate Director,  KPMG India Rohit Oberoi, Regional Sales Manager, Geo, North Region, Dell India Moderator: Apalak Ghosh, Principal Consultant, CMR

8:20 pm-8:25 pm

Vote of Thanks

8:25 pm onwards

Networking Dinner
*TBC
Note: Date, Venue and Agenda subject to change, to meet the desired objectives of the forum sponsors and attendees.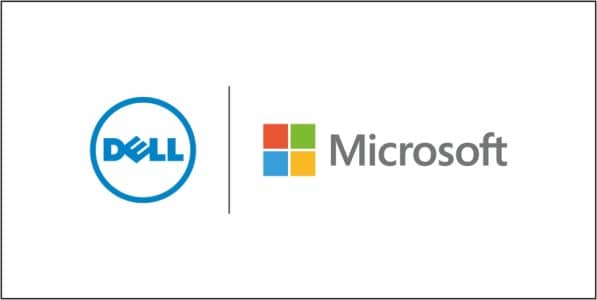 •  Raman Bountra Public Business Leader, Dell India
Registration is Closed